SIGHT with lighting design by House of Vnholy

Comissioned by Arts House for Spectral, a mini festival of light and sound 2019



Sight is an experiment in the interactivity of light and sound. Flipping existent modes of light responding to sound, the performance uses solar panels

to in fact create sound from light. Pure voltage is drawn through the panels and modulated into electrifying sounds in an A/V performance which spans

through experimental and noise to techno inspired moments. Lighting design from multi-disciplinary art studio House of Vnholy is used by Jannah Quill

as a composition tool, paired with electronic software composition and an exciting exploration of taking CV (control-voltage) from the solar panels into

modular synth.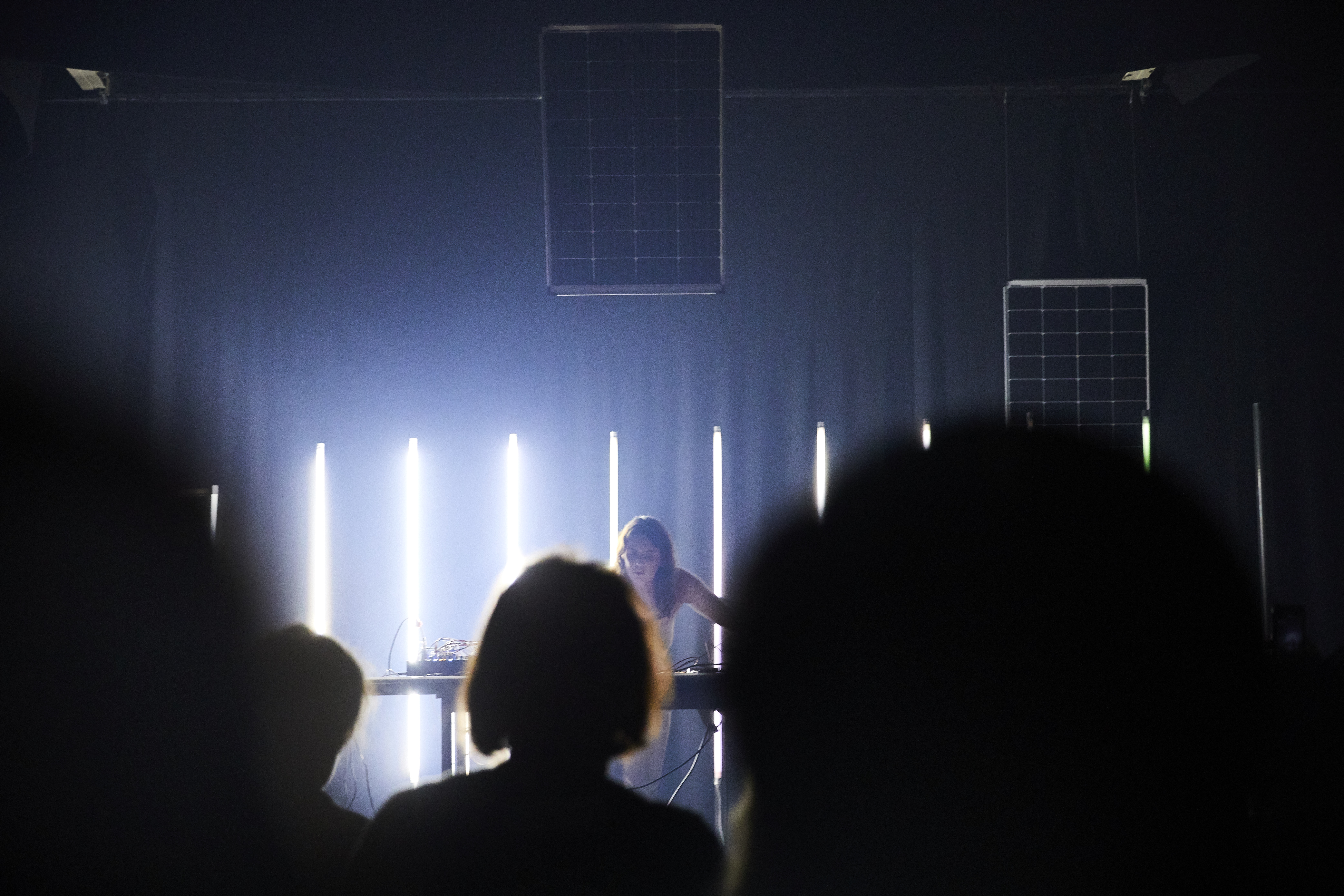 ---
Cargo Collective 2017 — Frogtown, Los Angeles